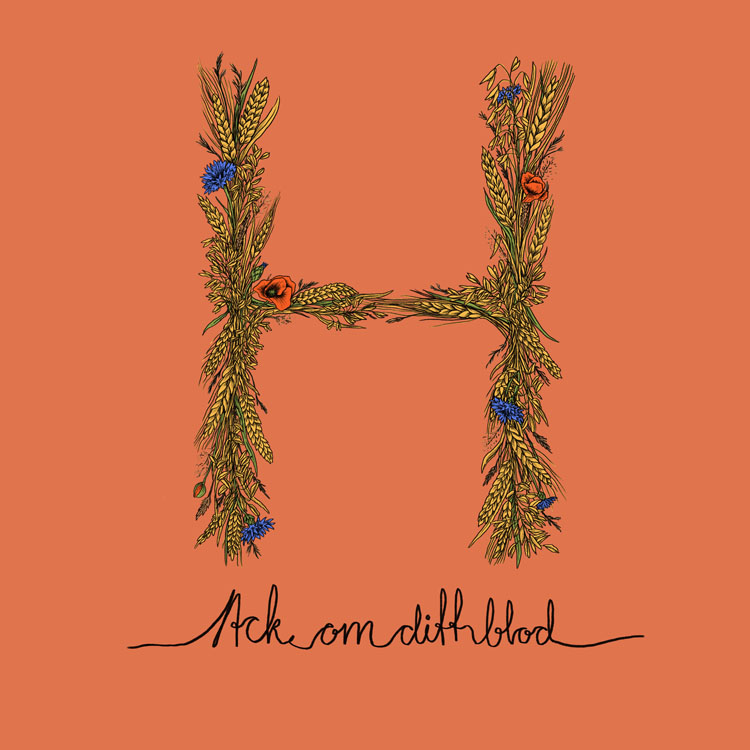 This the first digital single form the coming album (CD& digital) by the vocal group HØST
Lene Høst (DK)
Liv Vester Larsen (DK)
Maja Aarøe Freese (DK)
Filippa Westerberg (SE)
Lyrics: Ulla Holmer, 1969
Music and arrangement: Filippa Westerberg, 2021
When Filippa's dear grandfather passed away in 2017 there was a poem in the
announcement for the funeral. The poem was written half a century ago by her grandmother
and described the eternal love the couple had for each other. Filippa was so moved and
inspired that she started to write the melody then and there. Years later she finished it in this
arrangement for Høst.

A Danish saying goes: "Every bird sings with its own beak". Most of the songs on this album
are a tribute to nature and life on Mother Earth. With inspiration from the whistling of birds,
mouth music (singing without words), folk tales and the rhythms of traditional dances, we
have explored the possibilities hidden within the merging of our four voices. It is our hope
that the album will inspire the listener to be curious about the power of their own voice and
dare to sing with their own beak.
The name of our vocal group HØST has its origins in the surname of our founding member,
Lene Høst. Her intention was to create a vocal playground deeply rooted in Nordic folk
music. HØST translates into "autumn" in Swedish and "harvest" in Danish.