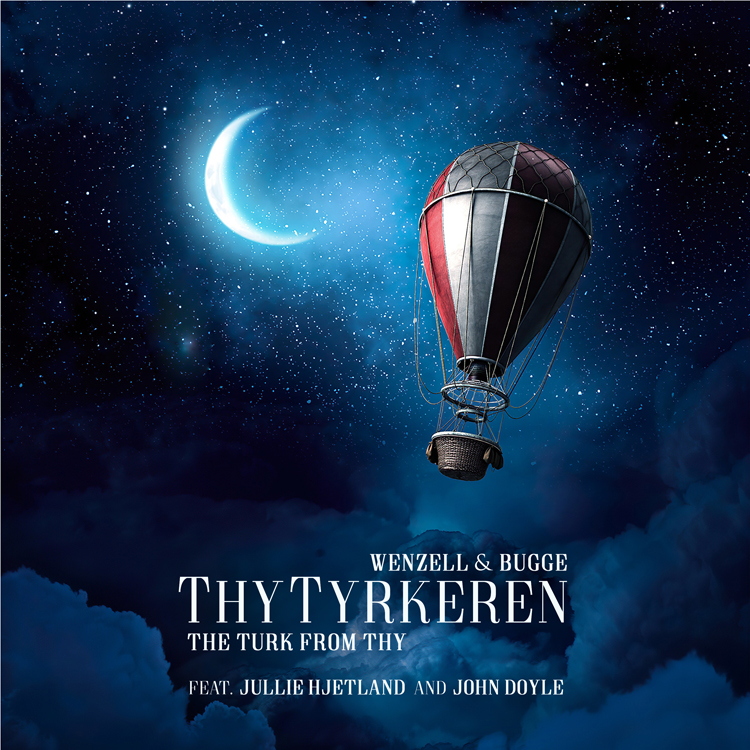 WENZELL & BUGGE is a Danish duo collaboration between the award-winning folk violinist Kristian Bugge and the internationally renowned percussionist Ronni Kot Wenzell.
Titel: Thytyrkeren – The Turk from Thy (feat. Jullie Hjetland & John Doyle)
Composer: Edvard Grieg / Traditional
Arranged by: Wenzell & Bugge
Performed by: WENZELL & BUGGE, Kristian Bugge, Ronni Kot Wenzell, Jullie Hjetland, John Doyle
Recorded and mixed by: Torben Sminge
Mastered by: Jan Due
The duo met at the music academy in Denmark where they studied and worked together on numerous projects. Quickly, they felt a mutual energetic approach to music, and decided to start playing together, mixing the traditional folk music with the classical percussion world. The duo quickly got very popular and has since then performed 50-60 concerts a year on international basis.
Due to the increase in their individual international careers, they now only meet up for selected tours and bigger events around the world, such as The Olympic Games in Rio in 2016.
For this recording project they've gained forces with the Danish/Norwegian singer and composer Jullie Hjetland who is very well-known on the European folk scene, in addition to her work with electronic music, jazz, film music, dance performances and performance art (www.julliehjetland.dk.) Furthermore please do notice the feature of Irish super-guitarist John Doyle on this track! Name many of the most notable recordings and/or performers in Irish music and it's a fair bet that John Doyle had something to do with them (www.johndoylemusic.com.)
Thytyrkeren is a piece of music describing a long journey from the sad and dreamy Grieg's Solveig's Song to a festive, traditional folk melody from the northern Danish region of Thy to an old dance tune from Turkey. Just as the musicians on this collaboration, the music has been traveling over sea and land for many, many years. Take your time, lean back and enjoy! (www.folkeslag.dk)