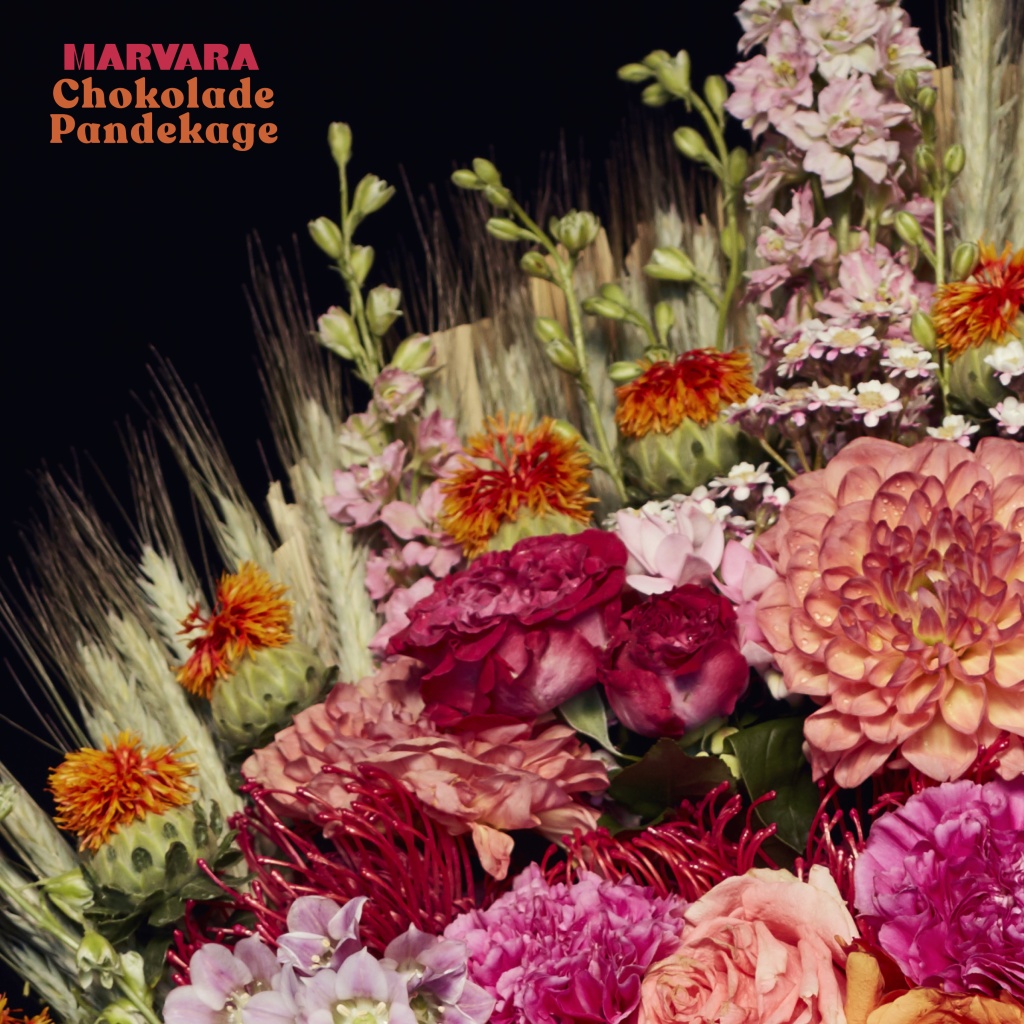 I dag er det ørehængende singletrack "Chokolade pandekage" fra BE/SE/DK Folk band MARVARA tilgængelig på alle de digitale tjenester
This is a song for all you Duolingo-lovers out there! I tried to learn Danish by using the Duolingo app, and this is the result. Put on your dancing shoes, take a glass of wine and sing along!
Chokolade, pandekage – Pandekage, pandekage, chokolade – Skildpadden spiser sandwichen, og drikker vin.
Chocolate, pancake – Pancake, pancake, chocolate – The turtle eats the sandwich and drinks wine
Comp & arr. Marieke Van Ransbeeck
Label: GO Danish Folk Music

Det fulde album Marvara – "High on Life" GO2121 udkommer den 19. november
Feel-good folkemusik af Marvara.
Marvara er Marieke Van Ransbeecks (BE) internationale folkefestband med Hilke Bauweraerts (BE), Mårten Hillbom (SE), Villads Hoffmann (DK) & Frederik Mensink (DK).
"Musikken på dette album afspejler oplevelserne og minderne fra min betagende musikalske rejse i de nordiske lande. I 2019 afsluttede jeg min nordiske master i folkemusik. I løbet af denne kandidatuddannelse rejste jeg i to år rundt i Norden og studerede på forskellige folkemusikafdelinger i Sverige, Danmark, Finland og Norge. Det var en livsændrende oplevelse med mulighed for at møde tonsvis af talentfulde musikere og dykke ned i forskellige folkemusikscener. I foråret 2019 grundlagde jeg Marvara med musikere, som jeg mødte under mine rejser.
I en ung alder blev jeg forelsket i folkemusik/traditionel musik og dans. Musikken giver et energiboost, der får mig til at føle mig høj på livet. Min mission er at dele denne følelse med verden og "bringe folk til folket" gennem Marvaras musik. Vær forberedt på noget meget energisk folkemusik, og gør dig klar til at vise dine bedste dansebevægelser." (Marieke Von Ransbeeck)
Feel-good folk music by Marvara.
Marvara is the international folk party band of Marieke Van Ransbeeck (BE), featuring Hilke Bauweraerts (BE), Mårten Hillbom (SE), Villads Hoffmann (DK) & Frederik Mensink (DK).
"The music on this album reflects the experiences and memories of my breathtaking musical journey in the Nordic countries. In 2019 I completed my Nordic Master in Folk Music. During this master programme I travelled for two years around the North and studied at different folk music departments in Sweden, Denmark, Finland and Norway. It was a life-changing experience with the opportunity to meet tons of talented musicians and dive into different folk music scenes. In the spring of 2019 I founded Marvara with musicians that I met during my travels.
At a young age I fell in love with folk/traditional music and dance. The music provides an energy boost that makes me feel high on life. My mission is to share this feeling with the world and "bring folk to the people" through Marvara's music. Be prepared for some highly energetic folk music and get ready to show off your best dance moves."
Releaseplan
The single High on Life (track 2) is now available on the digital services
Nov 5th – The Single Chokolade Pandekage will be released digital  
Nov 22nd – the full album High on Life will be releases physical and digital